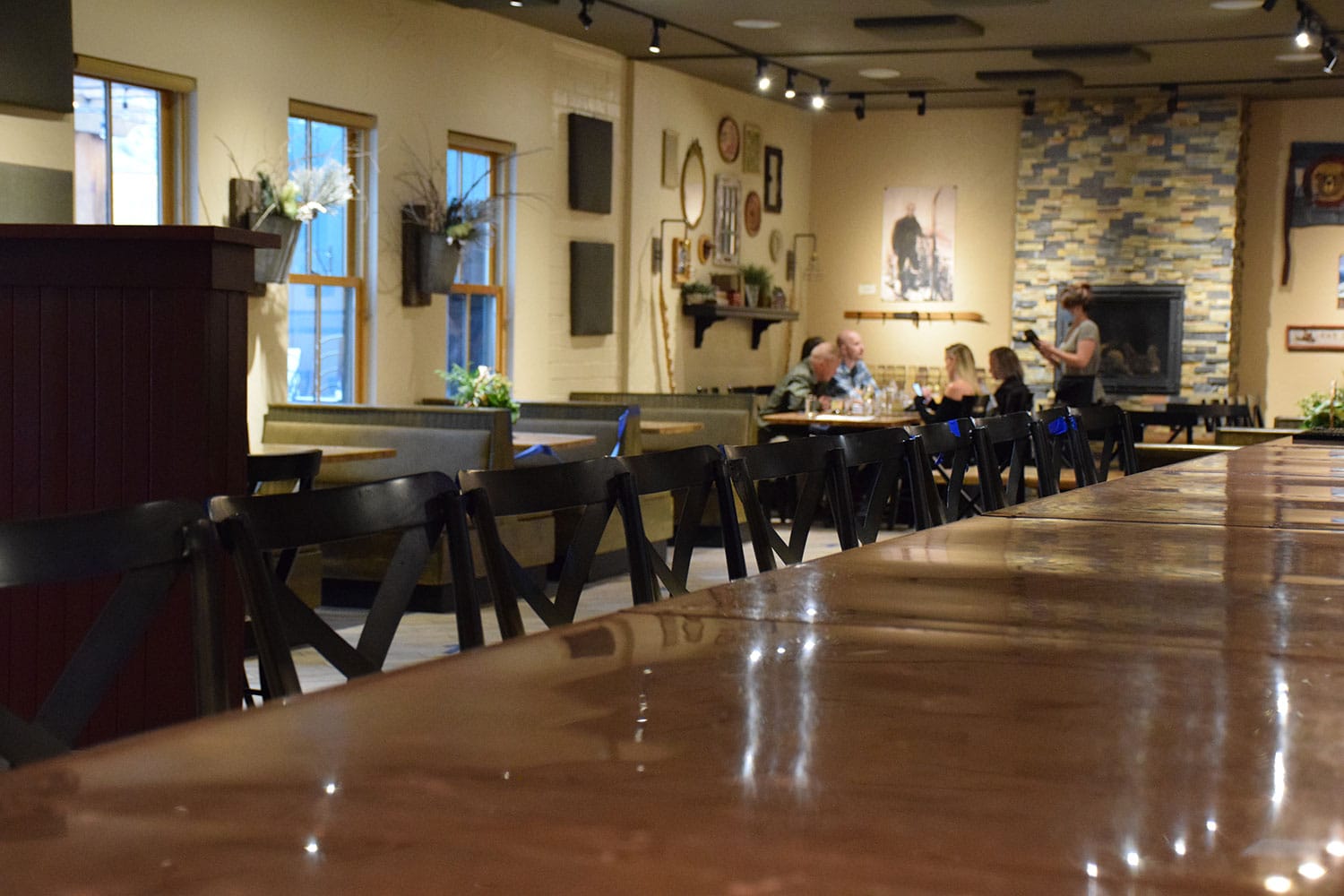 The main dining area at Cooper's is available for event rental. It includes 8 booths, 3 tables, 12 bar seats and can comfortably seat up to 70 people. 
The main dining area maintains a cozy, mountain atmosphere decorated with photographs of historic Georgetown, Colorado and surrounding areas. The bar is real copper, hammered by hand, and authentic whiskey barrel staves can be found throughout.
The back patio is fully enclosed and heated in colder weather. It can comfortably accommodate up to 50 people. Clear creek runs right below the east side of the patio.
If you're looking for a full-fledged mountain experience, our back patio is your go-to. An excellent venue for any event.
Custom event packages are available for all occasions.
Cooper's is a perfect spot for your next event! From cooperate to social, we can accommodate a wide variety of group sizes and budgets. Contact us for a custom quote today.
reserve by phone
Restaurant : 303-569-5088